Corporate Events and Special Evenings
For corporate events I am able to offer mini readings, talks, workshops or a demonstration of mediumship. An evening of readings may be arranged for you, a group of friends or an event at any suitable location. Full or short readings are available for groups.
Mediumship Demonstrations, Seminars and Talks
I am a very experienced demonstrator of mediumship. I am a circle leader and spiritual development teacher available for seminars, workshops and talks on my book, Runes and Rainbows, spiritual themes, hypnotherapy, spiritual and/or personal development. These events may also be arranged at location to suit you including overseas.
Inspiring meditiations for peace, motivation and positivity or taking you into closer union with your own soul creativity and power are also available.
Contact me on (00 354) 691 1147 or email me at kt.cook@btinternet.com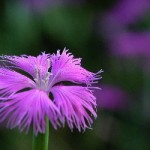 Inspired Writing and Poems
For your Special Occasion or Loved One I would be delighted to write something inspired by spirit to commemorate the occasion or uplifting words to inspire, perhaps for you to add to a special occasion card. For many years I have written pieces to be given as gifts or to read in public at events, celebrations, weddings and funerals.
Solution Focused Hypnotherapy and Coaching
In 2006 I qualified as a Solution Focused Hypnotherapist.allowing me to use my love of words to help and to heal. For details see www.newhorizons-hypno.com.
Cookies and GDPR Privacy Policy